The Best Vinyl Buying Guide for Norwich
If you've been keeping track of our ABC buying guides, you're sure to know that we really can't get enough of our vintage vibes! We've taken a look at some of our favourite snooper's paradises, from retro furniture to deep dives into some of the small local businesses that keep Norwich so trendy! For a city known for its stories, there is indeed one contender for that title – our music.
Norwich is a place where music lovers thrive – not only is our local music scene vibrant but there are probably enough record shops to keep any vinyl freaks satiated for a lifetime! From brand spanking new records from independent labels, all the way to the old school havens where pops and scratches are a guarantee, you can always rely on Norwich to keep your platter spinning with some fresh wax! So without further ado, clean off that needle and crack out the DiscWasher (congratulations if you got that one…) because we're walking you through the best record shops in town!
Established in 1991, Soundclash have been purveyors of anything from Afro-beat to Garage to Psych to Jazz for over 30 years – and there's no sign that they're going to stop anytime soon. Located on St. Benedict's Street, their storefront exudes the energy that can only come from a record store that has been built from the ground up, and Soundclash's sign is almost as iconic as it gets for a city of our size. Similar to the vintage clothes and new record store Lowell, you're likely to see Soundclash's logo about town on their equally iconic tote bags!
When somewhere is treated with love and passion for this long, it's easy to see how this record store has garnered such a great reputation, so make sure you give this one a visit!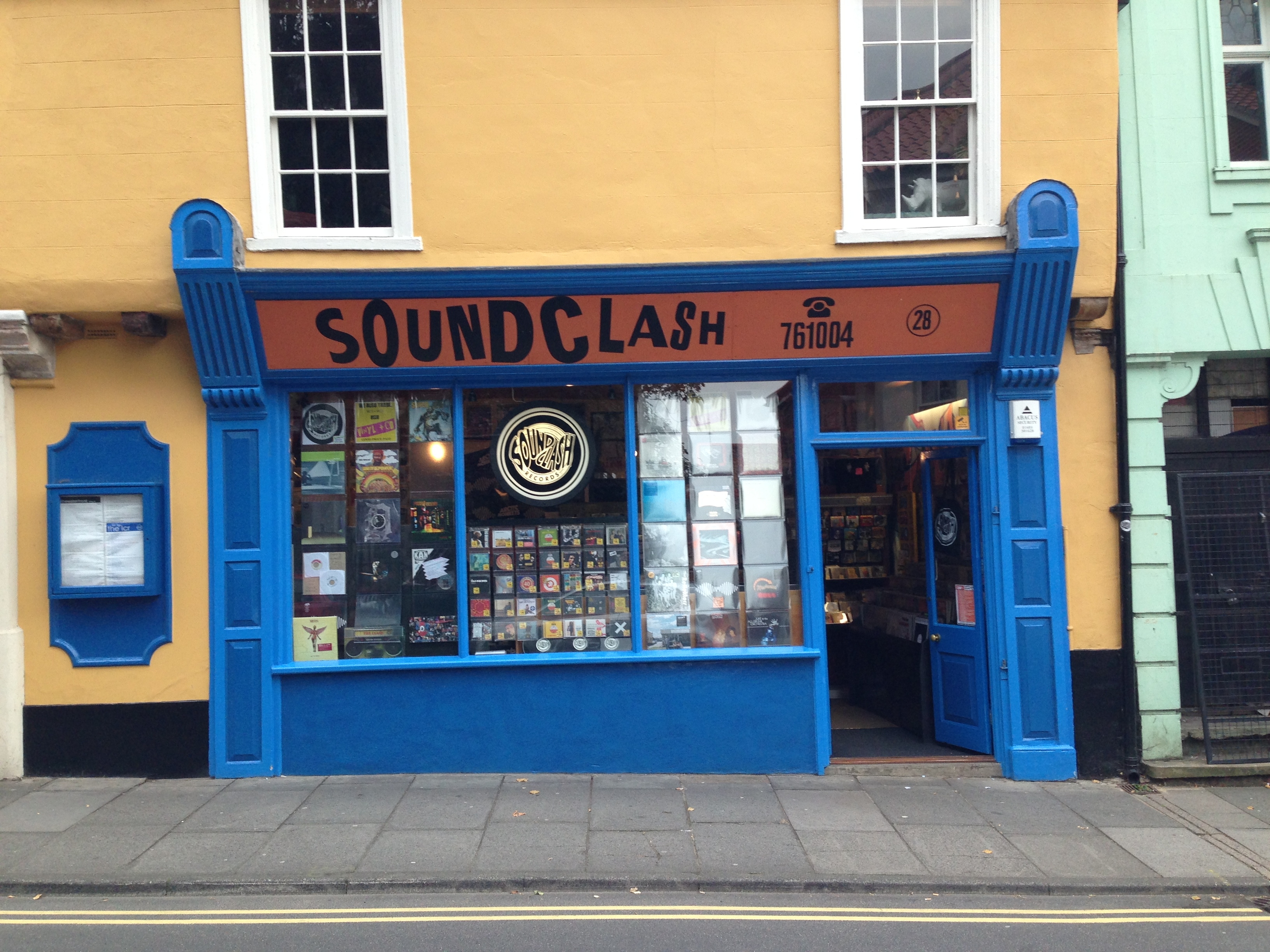 Not far behind the game, Beatniks have been making a name for themselves on Magdalen Street for 21 years, proudly stating they're "getting better" all the time! Truly the model of an independent record store, even the now iconic outside paint job on their storefront makes this joint feel like it's a set straight out of a movie!
Proudly independent, Beatniks offer quality used items and perhaps are so popular due to the fact that they like to go a bit further than just vinyl goods – specialising in CDs, DVDs, Blu-Rays and Video Games, making it a real experience when walking in, as you feel the cross generational love of media all about you!
It's been said that Beatniks is a great spot for DJs and they have an extensive 12" collection, and anything from Dub Remixes to DnB bangers can be stumbled across in no time!
Now here's one for any old schoolers out there, the people who simply can't get enough of the smell of dusty dust jackets and first pressings of obscure psych bands of the 70s. Equipped with one of the largest 45 collections in the city, there are some absolute gems to be found in this classic joint.
Located by the small square in Pottergate, Fine City Sounds – like much of our city – has somewhat of a heritage to it too! Originally called the Norwich Record and Tape Exchange (which does have its own ring to it), this location has been spreading tunes for over 30 years!
Just a stone's throw away down the street from Soundclash, Press to Play is honestly a rummagers paradise – the sun bleached records that dress the windows of this mega-collection serve as a reminder that they've been in the game for a long time, and have got the chops to prove it.
Specialising in the pretty much everything from the western canon, Press to Play is really perfect for anyone who's just starting their first collection, with a high chance of finding classics in great condition for a reasonable price.
However, you're sure to find some hidden gems and stumble across something obscure, but only if you put in the effort. With the walls plastered with classic film posters, band memorabilia, and the walls stacked with stock waiting to be priced, you really feel like you are walking into the mind of a true muso, and just maybe getting ready to become one yourself.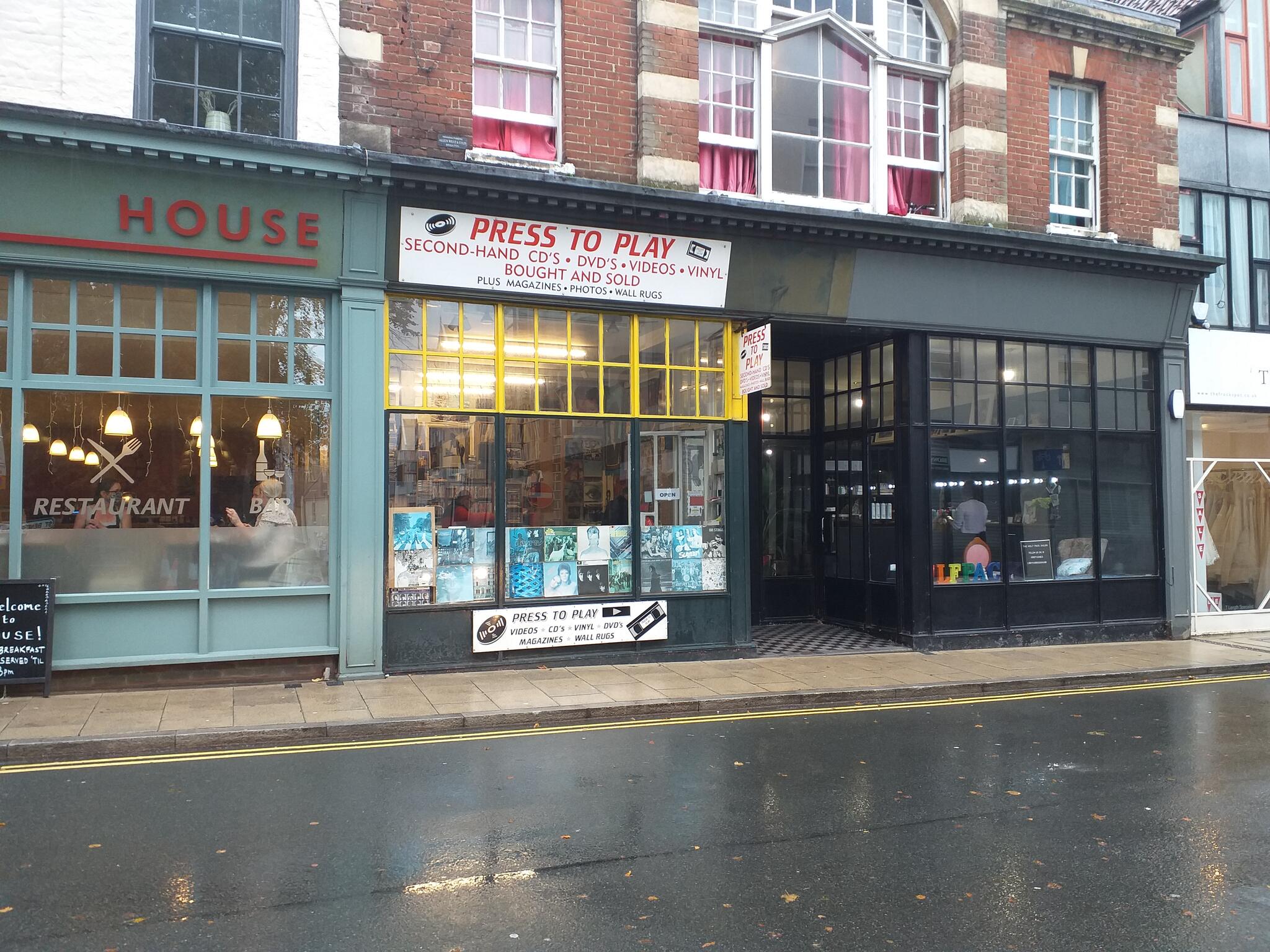 So there you have it
As always these are only just a few picks to help represent our Fine City's musical heritage, and be prepared to keep hunting and find so much more exciting in and around the Norwich area.
We all know that the thing about vinyl is that it's pretty morish – in fact if you're going to stop at any of these places, be prepared to walk away with a little more than you bargained for. Wax gets heavy, and fast, so why not take a vinyl shopping tour around Norwich with ABC, where you can shop until you drop… the needle (c'mon that was a good one)!
Book a cab online, download our ABC Taxis app for iOS or Android or call us on 01603 666333
And as always…
Safe Travels!