Bamboozle Your Bubble with this Hilarious Norwich Road Name Game | ABC Taxis
Who in the world names a road 'Rampant Horse Street'? No-one, apparently. No-one apart from Norwich.
It doesn't take a detective to notice that Norwich is full of weird road names. And why wouldn't it be? Home to whoever's 'back alley' was famous enough to warrant its own road name, our city- our county, even, has a rich history chocked-full of interesting characters. So, if you've paid attention in primary school, you might already know the story behind many of our road names.
But let's face it, primary school was years ago. We're not going to remember every single history lesson. Details get muddled. Numbers, names, faces get mixed around. Let alone the fact that Norwich has much more roads than we had history lessons.
But that doesn't mean we can't have fun with our own muddy memories.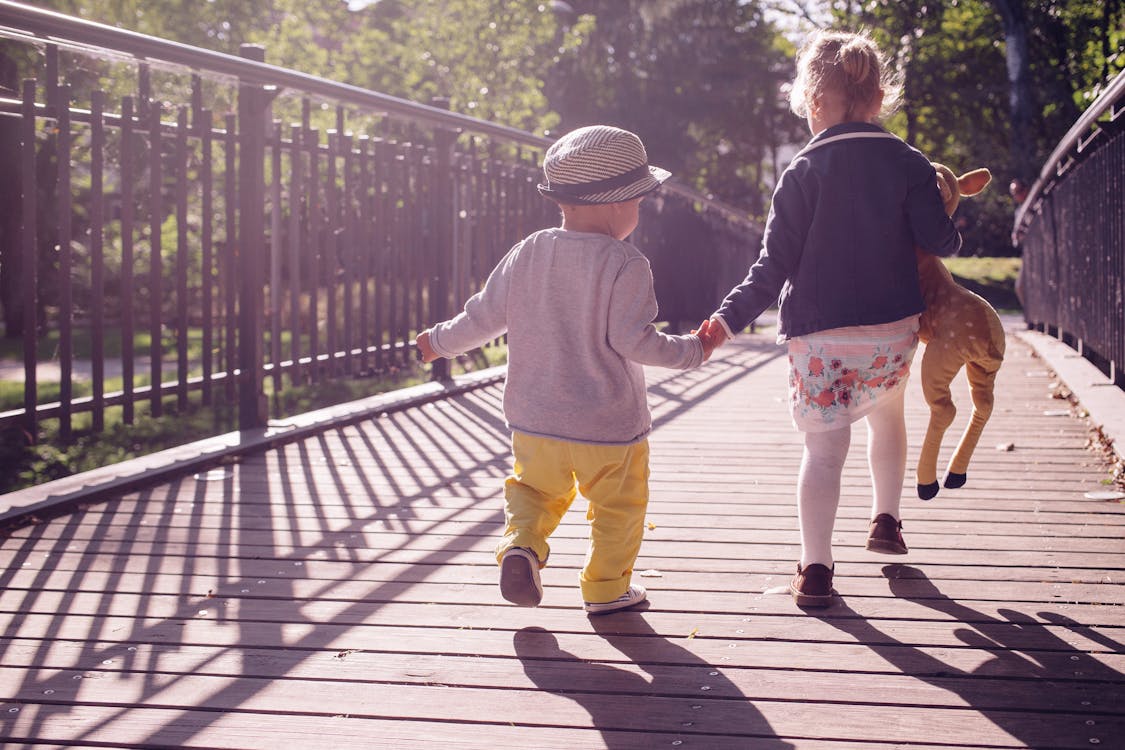 2021 is underway along with a shiny new lockdown. While this means pubs, bars and cafes are closed along with cinemas, gyms and barbers, there's the all-important provision of being able to go outside to exercise either by ourselves, with our household, or with our legally permitted support or childcare bubbles.
For those required to travel a little bit further to travel to their bubbles, ABC Taxis are the safest way to travel thanks to our added health and safety guidelines to make your journey as hygienic and possible.
One of the only outdoor activities we can do as a bubble is have a walk, so we made up a fun little game to play in our bubbles.
The Game
If you haven't seen the hit BBC One comedy panel show Would I Lie to You?, we're going to do a massive favour for you and recommend you check it out. On the show, Host Rob Brydon (Uncle Bryn from Gavin and Stacy) is joined by an eccentric panel made up of two teams British comedians and the occasional celebrity guest. In each round, one team tells a story and the other team has to guess whether or not it's a truth or a lie. Each story is packed full of hilarious details, some of which turn out to be true! Just like Rob Brydon's panel of comedians and celebrities, each street in Norwich has a crazy story behind it.
Do you see where this is going?
In this Norwich roads edition of Would I Lie to You? you and your friend or family's knowledge of our city's history (or your ability to make it up) is going to be tested. As you're taking your daily walk with your support or childcare bubble, take a crack dazzling or bewildering your walking partner with a crazy story about the people whose names make up the streets we walk on. Bonus points if you get them to believe an insanely obvious lie or tell a true story so mad they don't believe you!
Here's a few to get you started:
St Julian's Alley
Truth or Lies?: St. Julian was a mystic from the middle ages known for the wild visions that came to her during her self-isolation in the midst of a global pandemic.
Answer: True. Despite sounding like a story haphazardly made-up unsubtly inspired by the events going on around us, Julian of Norwich is famous for her extraordinary visions including seeing a walnut and understanding it to be the whole world.
Spynke Road
Truth or Lies?: Named after Richard Spynke, who was contracted to complete the city walls in the 1330s. One of his main requests form the city was to make sure people couldn't use the walls as a launderette
Answer: True. If you've spent seven years and most of your own pocket to finish the city walls, you wouldn't want people hanging their laundry on it, would you? In his contract he made sure the city was responsible for keeping people's clothes off of the walls.
George Fox Way and Augustus Hare Drive
Truth or Lies?: These two connected roads were named after Beatrix Potter's lesser-known dynamic duo of woodland detectives. She came up with these two characters on a visit to the Norfolk Coast and her car was stolen. Luckily, two helpful coppers were on duty to help her and her car was found. Always on the eye for a good tale (get it?), she noticed one copper's cunning, sleuth-like manner and the other's friendly twitching and used the experience to write a story.
Answer: Lie. Besides the fact that it's not a policeman's job to solve crimes, George Fox was an English dissenter who founded the Royal Society of Friends in 1624 and Augustus Hare was an English writer and from 1834 who wrote about his encounters with Norwich's Lords but, more interestingly, the ghosts he'd encounter during his stay in Earlham Hall.
What is true is that when I lived in the University Village, right next to these connected roads, I thought they both came from the same children's book. Two people with animal surnames connected by geography despite the fact that they had no connection to each other and lived over 200 years apart. Who knows what the city planners at the time? Beatrix Potter's two made-up sleuths could probably work it out.
Opie Street
Truth or Lie?: Opie Street used to be called Holdhorn Lane.
Answer: False. The original name was much worse.
Hemming Way
Truth or Lies?: This road was one of the first created after UNESCO dubbed Norwich a City of Literature. In celebration of this accolade, this road was named after For Whom the Bell Tolls writer Ernest Hemingway. One of the greatest 'dad-jokes' a city has ever pulled.
Answer: Haven't the slightest. After years of Googling, there's still no clue as to what this road was named after.
And that's where we come in. Any time we come across a road so enigmatically titled, we can always fill the blanks with a, shall we say, alternative truth. So, after you use ABC Taxis to get to your support bubble, take a look at the roads around you and either get busy truthin' or get busy lyin'.
Road names to look out for:
Unicorn Yard
Booty Road
Mount Pleasant
Adam and Eve Yard
Lower Goat Lane
Ice House Lane
Stranger's Court