ABC Taxis Guide to a very Norfolk Christmas
Lockdown is lifting and with it our Christmas spirits! While Norfolk going into tier two means we can't celebrate with more than 6 people, it doesn't mean we shouldn't celebrate at all!
All over the county, Santa's Elves have been cooking up safe, responsible, socially-distanced ways for families all over Norfolk and Norwich to feel some festive cheer. We know that with all the changes that have been happening, opportunities like this are easy to miss. That's why ABC Taxis have done all the holiday planning for you so you don't miss out on making the most of this Christmas.
Here are some of the ways of ending 2020 with a bang:
See the Lights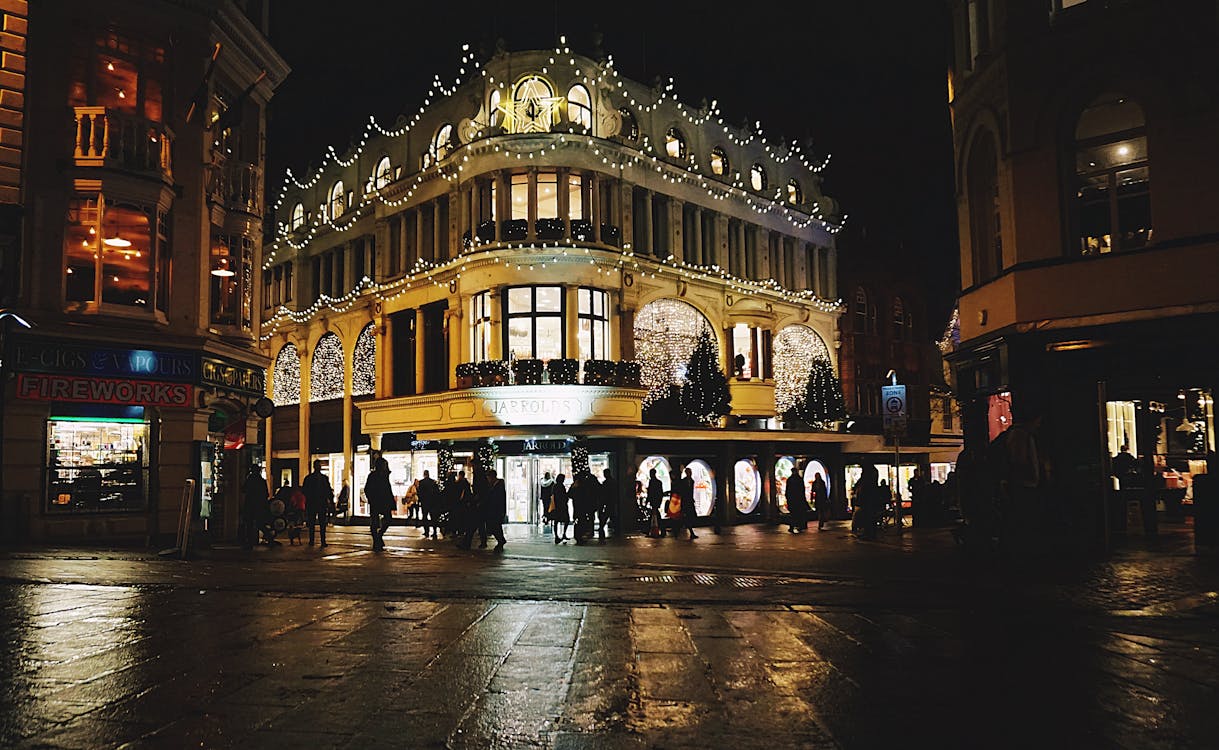 Is it really Christmas without a wave of light-tunnel pictures hitting our feeds?
You heard right. The famous Norwich Tunnel of Lights is back for its fifth year in our city. The largest tunnel of its kind, this enchanting display made up of 57,000 LED bulbs and 5.6 miles of cabling will be here until January. All 45 metres will be dazzling our eyes with added social-distancing measures to ensure our safety.
As presents go, the biggest box there is in Norwich is our iconic castle. In the heart of our city, spectacular light displays will illuminate the 954-year-old tower for all to marvel at. These mind-bending displays from Double-Take projections have always transformed our castle into a magical box of gigantic fun.
The Norfolk Lights Express has also extended its time with us, sticking around til the 17th of January. Lasting an hour, this magnificent train ride aboard a neon steam train will take us through North Norfolk's beautiful countryside which has been illuminated and transformed into a picturesque wonderland. Enjoy classic Christmas snacks and hot drinks such as mulled wine and hot chocolate. Loved by folks of all ages, the electric atmosphere of the Lights Express is not to be missed!
Thursford has put together a one-off spectacular just for this year! The Enchanted Journey of Light, opening on the 3rd of December, is an immersive light and sound experience jam-packed with fairytale characters. Full of awe-inspiring scenery, Thursford's beautiful show is bound to leave you enthralled.
Giving gifts to our friends and family
We can't all be together all at once this year. Now, more than ever, have we needed unique, thoughtful presents to show our loved ones we're thinking of them. Fortunately, there is no shortage of artists around our county and Christmas Markets are the place to find them.
The Christmas Fayre at the Royal Norfolk Showground will be showcasing a variety of amazing businesses all local to Norfolk. For more artisanal creations straight out of Santa's workshop, St Andrew's Hall is hosting the Norwich Creative Market for 'The Big One' featuring amazing handmade gifts with love stitched into every print and thread.
Or instead, why not make a Christmas gift for those who've gotten you through this crazy year? The Maid's Head Hotel is offering the chance for you to create your own unique Christmas wreath in a workshop led by an experienced florist. This experience comes with a glass of prosecco and a cream team of homemade scones that is sure to be a wonderfully creative afternoon.
With so many places to shop, your friends and family will be sure to feel the love this Christmas.
Go to a show
Is there a better way to experience the magic of Christmas than to immerse yourself in the wondrous atmosphere of a live show?
Norwich's vast landscape of theatres has you covered. Classic panto? Panto in a Pickle at the Theatre Royal is a jumbled box of fairy-tale magic introducing unpredictable twists to our favourite stories. Speaking of twists, A Circus Carol is bound to be a romp, reimagining Dickens' classic tale and adding daring acrobatics. Or perhaps you'd like to watch another reimagining of A Christmas Carol from the warmth of your home. Norwich-based Amplify Theatre and Film are treating us to a timely comedy web-series arriving on our screens on the 1st of December.
Or maybe you'd like a Christmas as bonkers as the rest of this year and take your family to Roar! Dinosaur Adventure's Roar-some Christmas experience. Dinosaurs have never looked so merry as Roar's programme of festive activities will be rife with excitement.
No matter where you choose to go this Christmas, our county is full of fun, festive, socially distanced activities for all the family. ABC Taxis is not only the safest way to get around this Christmas with all of our added COVID measures, but it's also never been easier with our new Facebook Messenger feature, allowing you to book a taxi from your Facebook Messenger app. It's easy! To get started all you have to do is send our Facebook page a message and our system will guide you through your request. Whether you want to book a journey, or are looking for a quote, Facebook Messenger is an easy way to get in touch with your favourite local taxi company.
Santa has another little helper in Norfolk delivering you to your magical winter memories. Our gift this year is our commitment to eco-friendly transport and our goal to offset our carbon emissions. To keep in line with health and safety procedures, may of these events require you to book in advance. This means that these venues will have a clearer idea of numbers and make these experiences as safe as possible. Don't delay! Christmas is a few weeks away, but you can have a wonderful time with your friends and family even sooner.
Merry Christmas from ABC Taxis.